Singer, Songwriter, Actress, Rosemary Phillips was born and raised on the Island of Barbados.  Her voice has been described by critics as 'compelling' and "entrancing" and her style combines elements of Jazz and contemporary music with a Caribbean flair.
Currently residing in France, Rosemary has delighted audiences in prestigious jazz venues, such as Ronnie Scott's in London, The Music Village in Belgium and the Petit Journal Montparnasse in Paris as well as at jazz and music festivals in the Caribbean, in Dubai, as well as in Canada, Germany and Russia.
She has released several albums including 'From Bridgetown to Havana' which was recorded in Cuba with the acclaimed pianist Ernan Lopez Nussa and an all-star band from Cuba (Tito Puente's drummer and Chucho Valdéz' guitarist amongst others)   for which she was, for the second time, named Best Jazz Artist at the 2012 Barbados Music Awards.
Over the past fifteen years, Rosemary has worked with several well-known musicians & singers such as with Sir Cliff Richard and Jimmy Haynes (Steel Pulse) as well as the pianist Charles Loos, Lloyd Wilson (Count Basie orchestra) as well as Charles Dumont, one of the pianists and composers for Edith Piaf. Charles Dumont, inspired by Rosemary's voice, gave her original songs including 'L'amour Comme ça which she recorded and released on her second album.
Recently Rosemary Phillips has been performing with The Brittany Symphony Orchestra and   Chris Brubeck, son of the famous Jazz musician (Dave Brubeck) best known for 'Take Five.'  This production 'was co- written by Chris Brubeck and  Guillaume Saint-James and broadcast on French national television as part of the celebration of the 70th anniversary of the Normandy Landings entitled 'Brothers in Arts'
Rosemary believes in trying to bridge the gap between cultures and her work reflects her English, Scottish, African/Caribbean and Eastern European heritage.  She carries a message of peace and fraternity and enjoys singing in many languages!
At University, her studies were inspired by the life of Josephine Baker with her Master's thesis placing jazz and blues songs in their socio-historical context.
Rosemary put her PHD research on hold (which included examining the lyrics and lives of Nina Simone, Billie Holiday, Josephine Baker)   when she was asked to co-write and star as Josephine Baker in a production in France which she is currently working on in preparation for the 110th Anniversary of Josephine Baker's birth (1906-1975)
Rosemary is also preparing a television series in Barbados which will focus on the Arts !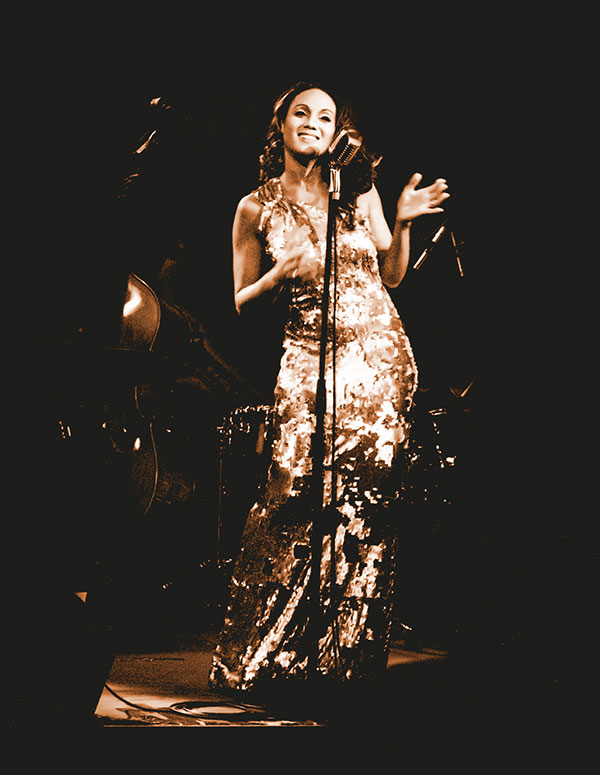 MONDAY 24TH AUGUST
LIVE AT THE ESPY
VENUE

THE ESPY

TIME

7:30 - 9:30pm

DINNER RESERVATIONS

(0131) 669 0082

ADDRESS

62-64 Bath Street, Portobello, Edinburgh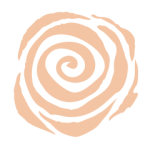 TUESDAY 25TH AUGUST
52 CANOES TIKI DEN
VENUE

52 CANOES TIKI DEN

TIME

7:30 - 9:30pm

ENTRY

FREE

ADDRESS

13/14 Melville Place, Edinburgh
GUEST APPEARANCES
From the 21st-31st August Rosemary Phillips will also be making guest appearances at The Outhouse on  Arturo Tappin's shows (23:00-00:00)
THE OUTHOUSE 12a Broughton Street Lane, Edinburgh, EH1 3LY TEL: (0131) 557 6668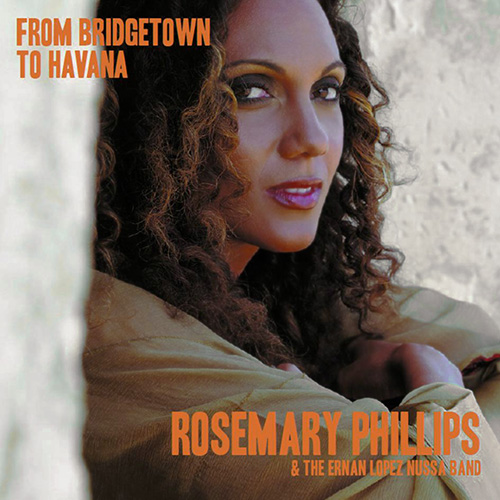 FROM BRIDGETOWN TO HAVANA
New songs interpreted in a very original way, a fantastic group  of 10 Cuban musicians including pianist and musical director  Ernan Lopez Nussa, this is the 'cocktail' which was created in Havana this Summer.
The studio at which the musicians recorded is well-known for having made albums for the Buena Vista Social Club as well as Cesaria Evora.