Singer, Songwriter, Actress, Rosemary Phillips was born and raised on the Island of Barbados.  Her voice has been described by critics as 'compelling' and "entrancing" and her style combines elements of Jazz and contemporary music with a Caribbean flair.
Currently residing in France, Rosemary has delighted audiences in prestigious jazz venues, such as Ronnie Scott's in London, The Music Village in Belgium and the Petit Journal Montparnasse in Paris as well as at jazz and music festivals in the Caribbean, in Dubai, as well as in Canada, Germany and Russia.
She has released several albums including 'From Bridgetown to Havana' which was recorded in Cuba with the acclaimed pianist Ernan Lopez Nussa and an all-star band from Cuba (Tito Puente's drummer and Chucho Valdéz' guitarist amongst others)   for which she was, for the second time, named Best Jazz Artist at the 2012 Barbados Music Awards.
Over the past fifteen years, Rosemary has worked with several well-known musicians & singers such as with Sir Cliff Richard and Jimmy Haynes (Steel Pulse) as well as the pianist Charles Loos, Lloyd Wilson (Count Basie orchestra) as well as Charles Dumont, one of the pianists and composers for Edith Piaf. Charles Dumont, inspired by Rosemary's voice, gave her original songs including 'L'amour Comme ça which she recorded and released on her second album.
Recently Rosemary Phillips has been performing with The Brittany Symphony Orchestra and   Chris Brubeck, son of the famous Jazz musician (Dave Brubeck) best known for 'Take Five.'  This production 'was co- written by Chris Brubeck and  Guillaume Saint-James and broadcast on French national television as part of the celebration of the 70th anniversary of the Normandy Landings entitled 'Brothers in Arts'
Rosemary believes in trying to bridge the gap between cultures and her work reflects her English, Scottish, African/Caribbean and Eastern European heritage.  She carries a message of peace and fraternity and enjoys singing in many languages!
At University, her studies were inspired by the life of Josephine Baker with her Master's thesis placing jazz and blues songs in their socio-historical context.
Rosemary put her PHD research on hold (which included examining the lyrics and lives of Nina Simone, Billie Holiday, Josephine Baker)   when she was asked to co-write and star as Josephine Baker in a production in France which she is currently working on in preparation for the 110th Anniversary of Josephine Baker's birth (1906-1975)
Rosemary is also preparing a television series in Barbados which will focus on the Arts !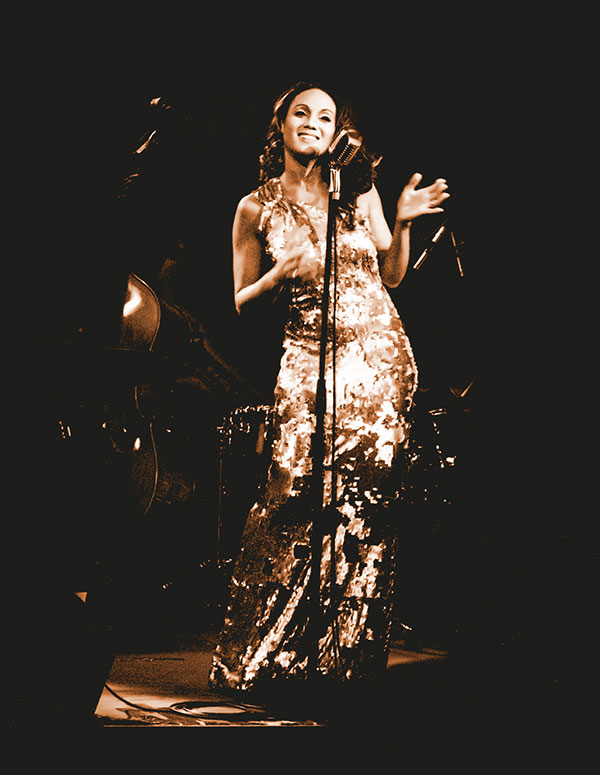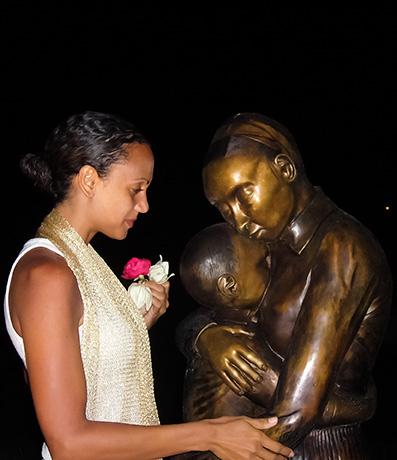 For several years now, Rosemary has been following the trail of black icons who were against racism and promoted fraternity, such as Billy Holiday, Nina Simone and above all, Josephine Baker.
In 2006, she did her Masters Degree on jazz and blues songs in their socio-historical context.  She has since presented her research at Universities and added to some of her concerts by speaking of the lives of black female singers of the 1930s.  In June 2006, Rosemary took part in various celebrations for Josephine Baker's Centenary at the Chateau des Milandes in France.
She sang  a number of Josephine Baker songs, some accompanied by Dany Revel who was one of Josephine Baker's pianists.  Her performance was greatly appreciated by the audience.  "The audience got goose bumps when they heard the first words of "J'ai Deux Amours":  Josephine Baker has returned to Les Milandes" (quotation from Journal Sud Ouest, the local French newspaper).  As a result of her success in the Perigord region, Radio Bergerac named her the "Summer heartthrob"  "Singer of the Summer Season".
Following the example of Josephine's spirit of humanism, Rosemary's generosity and engaging manner have led her to sing in order to raise funds for various charitable organizations with the help of the British High Commission.  In France, she has performed twice for inmates of the Meaux prison.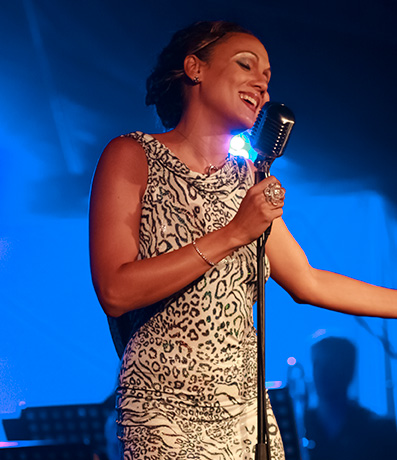 Rosemary is acknowledged internationally.  She has performed in many countries from Dubai to Canada, Russia, England, Belgium and France, and appeared at the "Jazz Divas" concert in Quebec.  She has performed at various festivals, including: Beaches Jazz Festival Toronto, the Bequai music festival, Paint it Jazz, The Henley Festival, The Trinidad and Tobago Pan Jazz Festival, Holder's Season in Barbados, Jazz on the Greens in Trinidad, Jazz in the Garden in Jamaica.  She has also appeared at several well-known jazz clubs including Ronnie Scott's in London and The Music Village in Brussels.  In 2000, she received an award for Excellence in Song and Poetry given by Irving Burgie, the song writer for Harry Belafonte.
In 2000, she received an award for Excellence in Song and Poetry given by Irving Burgie, the song writer for Harry Belafon.
Bryan Adams asked her to be the opening act for his concert in Barbados in 2003.
2006, she performed for an audience of over 12 000 people at the Barbados Independence Celebrations, which were televised live.  She has also been accompanied by guitarist Jimmy Haynes, a Grammy award winner.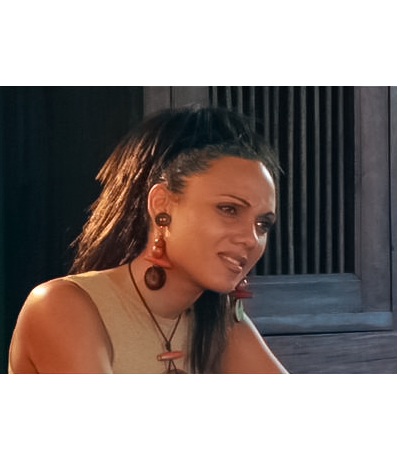 Rosemary has had lessons in classical and salsa dancing, which she has put to good use.  She has tried the "cabaret" style for performances at the Josephine Baker Theatre and the opening act for Bryan Adams.
In her desire to become a multi-faceted artiste, Rosemary has also branched out into the theatre and film.   She has played the role of Ariel in 'Une Tempete', Aime Cesaires's interpretation of Shakespeare's 'The Tempest'.
In 2007, Rosemary played the leading role in Holding On, a fiction film directed by Mayari.  The script was written by Barbadian author Laura Lyn Hutchinson and it describes the relationships between 3 sisters (in a Caribbean context).
This award-winning film premiered at the Bridgetown Film Festival and was recently shown during prime time on Barbados' television channel.
MONDAY 24TH AUGUST
LIVE AT THE ESPY
VENUE

THE ESPY

TIME

7:30 - 9:30pm

DINNER RESERVATIONS

(0131) 669 0082

ADDRESS

62-64 Bath Street, Portobello, Edinburgh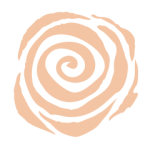 TUESDAY 25TH AUGUST
52 CANOES TIKI DEN
VENUE

52 CANOES TIKI DEN

TIME

7:30 - 9:30pm

ENTRY

FREE

ADDRESS

13/14 Melville Place, Edinburgh
GUEST APPEARANCES
From the 21st-31st August Rosemary Phillips will also be making guest appearances at The Outhouse on  Arturo Tappin's shows (23:00-00:00)
THE OUTHOUSE 12a Broughton Street Lane, Edinburgh, EH1 3LY TEL: (0131) 557 6668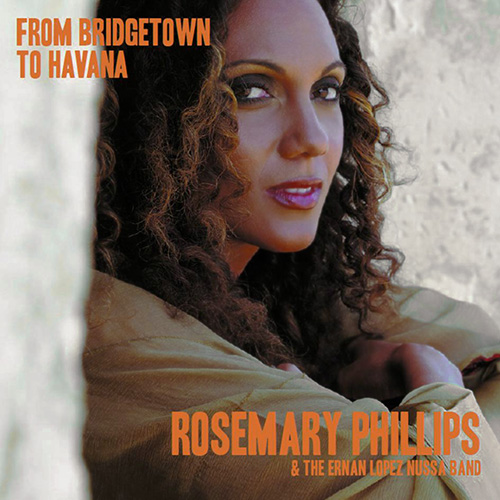 FROM BRIDGETOWN TO HAVANA
New songs interpreted in a very original way, a fantastic group  of 10 Cuban musicians including pianist and musical director  Ernan Lopez Nussa, this is the 'cocktail' which was created in Havana this Summer.
The studio at which the musicians recorded is well-known for having made albums for the Buena Vista Social Club as well as Cesaria Evora.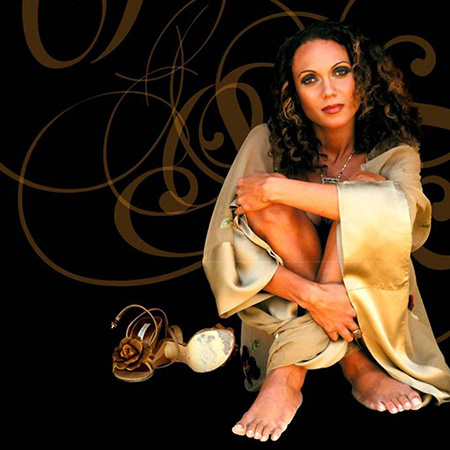 This album is a combination of standards and original pieces.  The title song is an original composed by Frederic Zeitoun and Charles Dumont, the song-writer for Edith Piaff.  He loved the sound of Rosemary's voice and said "this is the voice I have been looking for to sing some of my songs which have never been recorded".
For this CD, she was accompanied by the Belgian jazz pianist Charles Loos.  He has made thirty albums and is well-known for having worked with Maurane, Chet Baker and Toots Thielman.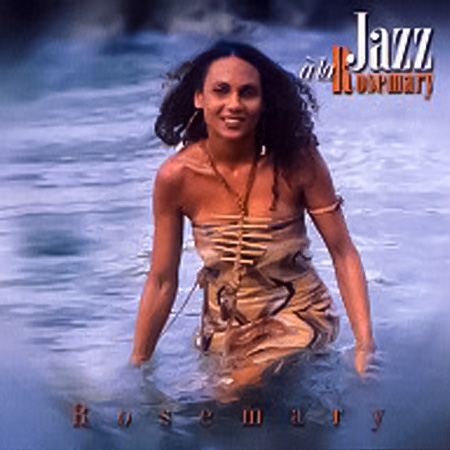 Her first solo album features standards and Caribbean songs with a jazz tempo.  This album includes the beautiful "Bridgetown Market" composed by Barbados' top calypsonian and folk song writer, Gabby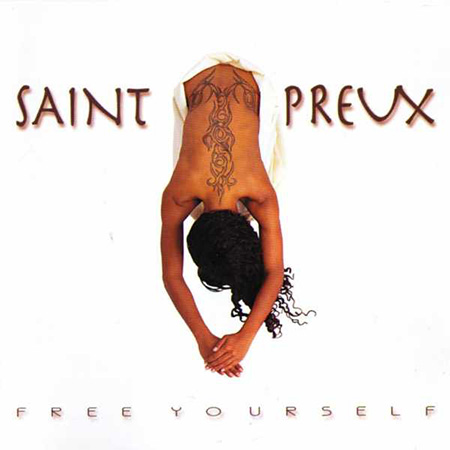 Before doing her own albums, Rosemary took part in the recording of Free Yourself.  This album features three female vocalists with the London Philharmonic orchestra and was directed by the composer Saint Preux.